It's the DETAILS that make the difference.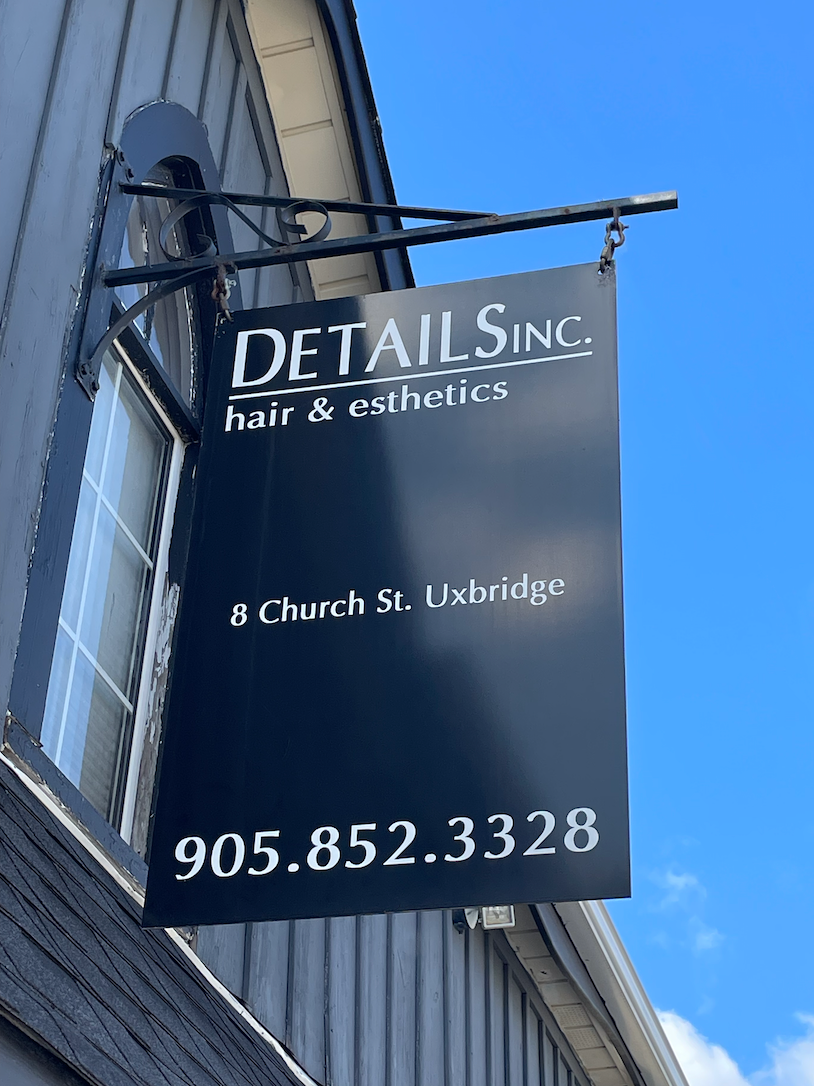 Welcome to Details Inc. 35 Hair Salon, where we redefine the art of beauty and relaxation. We offer a unique experience that allows you to escape, unwind, and indulge. Our dedicated team of expert stylists and beauty professionals will craft a personalized experience just for you, whether you're in need of a haircut, a stunning hair colour transformation, change up your nails or in need of our waxing services. We believe in the importance of self-care and your journey to enhancing your natural beauty starts right here at Details, your friendly hometown salon.
Located in historic downtown Uxbridge, Details is a full-service beauty salon dedicated to consistently providing high customer satisfaction by rendering excellent service, quality products, and furnishing an enjoyable atmosphere at an acceptable value. We also maintain a friendly and creative work environment, which respects diversity, ideas, and hard work.
~Tiffany & Caitlin